UK Registered Charity Number: 1154107

Conservation by Re-use
Helping churches acquire surplus and/or redundant bells to be hung for
English-style full-circle bell-ringing.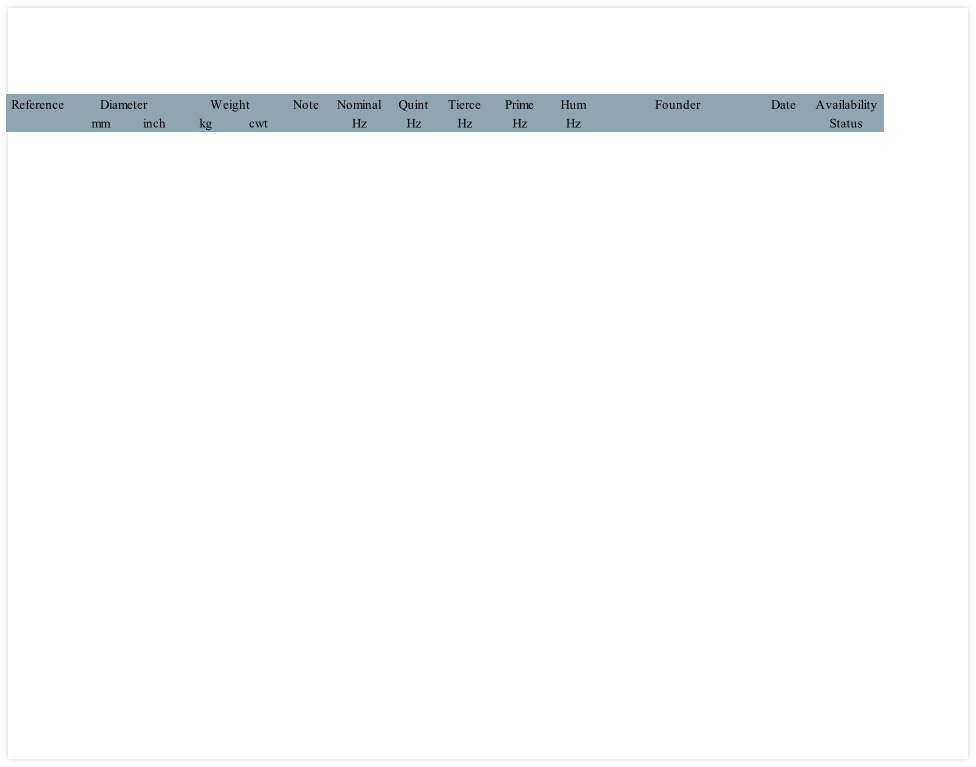 Back
All available bells listed on the previous page.
This page was last updated on 7th October 2023
The following bells are either available or likely to become available. The information is given in good faith, but may be inaccurate. All enquiries should be made to the Secretary of the Keltek Trust quoting the bell reference code.